Greg Twitt – Founder and President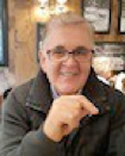 Greg Twitt is the Founder and President of Globalinx, a provider of Cable Landing Station (CLS) and Subsea Carrier-Neutral Colocation in Virginia Beach, VA. Greg is the visionary behind developing the first and only Subsea Carrier-Neutral Hotel in Virginia Beach, to support the Subsea Cables (MAREA & BRUSA) to terrestrial cable interconnection.
Over the past 25 years Greg has led successful development of apartment buildings in New York City and commercial real estate specializing in large to medium footprint warehousing. Previously, Greg worked as a financial analyst on Wall Street. He became President of the Otto Gerdau Company in 1991, overseeing the management of trading companies and New York real estate investments including 80 and 82 Wall Street.
Greg holds a degree in economics from an Australian University.
greg.twitt@globalinxdatacenters.com | 757.377.1953